(What's The Story) Morning Glory?: Singles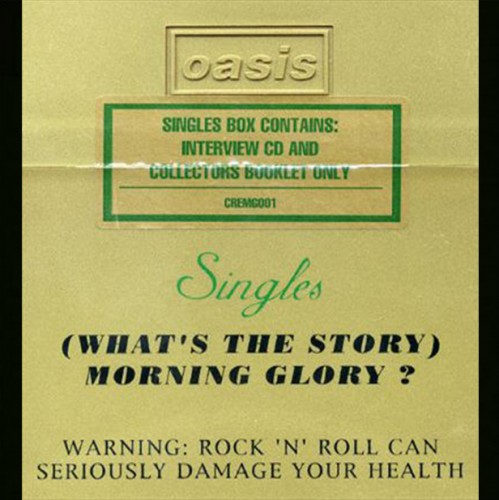 Listed in: Compilations
Released: 1996
Tracklist
1. Morning Glory
2. Hello
3. Wonderwall
4. Don't Look Back In Anger
5. Hey Now!
6. The Swamp Song - Version 1
7. Some Might Say
8. Cast No Shadow
9. She's Electric
The '(What's the Story) Morning Glory?' singles box set featuring four discs of singles including B-sides and one disc of interviews. The album charted at number 24 in the UK. Released on 4 November 1996.
Produced by: Owen Morris and Noel Gallagher
Recorded at: Rockfield Studios, Gwent, South Wales
ALL AROUND THE WORLD YOU'VE GOTTA SPREAD THE WORD
Become a member of the Oasis mailing list to receive all the latest news and offers first!
Join