Definitely Maybe: Singles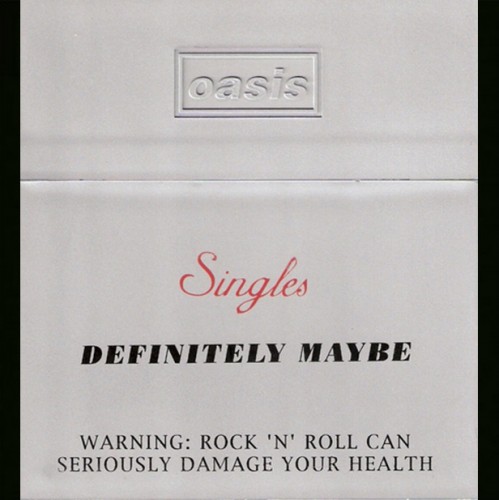 Listed in: Compilations
Released: 1996
Tracklist
1. Cigarettes & Alcohol
2. Rock 'n' Roll Star
3. Shakermaker
4. Live Forever
5. Up In The Sky
6. Columbia
7. Supersonic
8. Bring It On Down
9. Digsy's Dinner
10. Slide Away
11. Married With Children
The 'Definitely Maybe' singles box set includes four discs of singles, B-sides, an exclusive interview plus a 12-page glossy collectors booklet. It comes housed in a silver flip-top box styled like the Benson & Hedges cigarette packet. Released on the 4th November 1996.
Produced by: Oasis and Mark Coyle
Recorded at: Monnow Valley, Monmouth
ALL AROUND THE WORLD YOU'VE GOTTA SPREAD THE WORD
Become a member of the Oasis mailing list to receive all the latest news and offers first!
Join